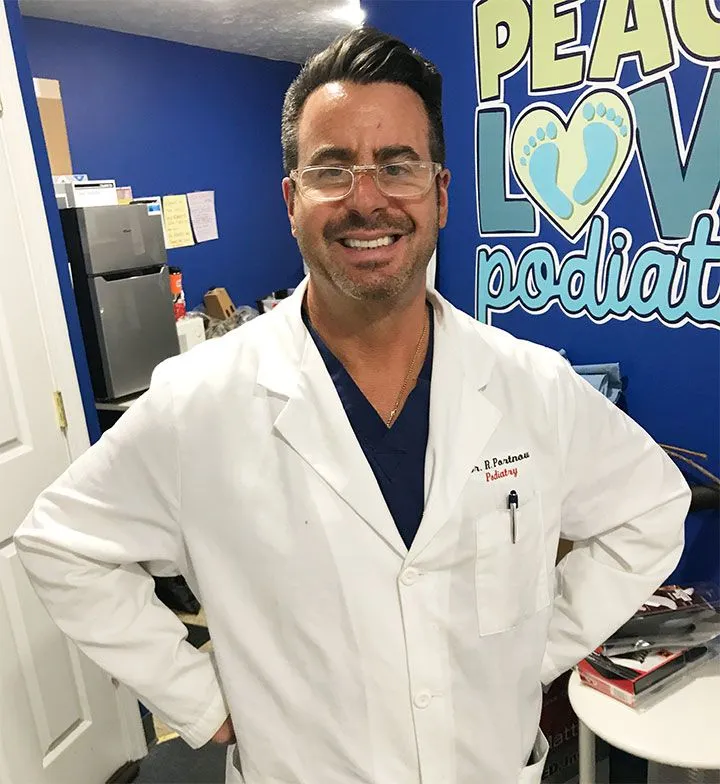 Dr. Robert Portnow, DPM
Hello from the office of Dr. Robert Portnow.to serve you
1) thefootCentre at 11600 Detroit Ave, Cleveland, Ohio
We specialize in Lower Extremity acquired and congenital deformities, injuries, skin, nail, nerve, muscle and bone diseases.

A Graduate of the Ohio College Of Podiatric Medicine and

Board Certified by the American Board Of Lower Extremity Surgery with

30 Years of practice experience
Specializing in:
Medicine and Surgery of the foot.

Diabetic Foot Care,

Senior Foot Care and

Pediatric Flat Foot.

Ankle/ foot sprains
I specialize in acute and chronic foot issues as well as preventive care for the diabetic as to avoid problems before they begin. We can answer those questions that keep you up at night worrying about your foot problems. I aim to keep all patients in the best health while providing a welcoming atmosphere. Our offices are fluent in English and Spanish.